Ummmm. So I've been gone for a couple of weeks. I've been super busy with my regular job that occupies 50-60 hours of my week, making my custom wall crosses for a boutique I sell them in, and then we took a three day trip to Vegas last weekend.
Talk about overload. It doesn't seem like a lot, but trust me. I've been so tired I haven't even turned on my computer in a week. I just come home from work and lay down. I hate being that tired when you don't even feel like doing things you love to do. Like BLOG!
Ughh anyways.
My favorite ombre hair wear-er, Lily Aldridge, is Married! She wed Kings of Leon frontman Caleb Followill. They said her dress was a custom made Vera Wang. Can't wait for photos! I'm sure she looked stunning!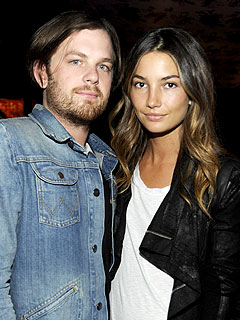 In other news. I am the worst picture-putter-upper ever. So I have all these cool shots of things I've been doing but I have yet to upload to my computer so I can put them on here.
Time to get a move on.
xo